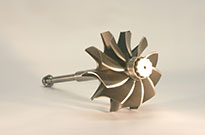 Materials
Epertise in the production of precision components from a multitude of material stocks, including common and exotic metals, plastics, and ceramics.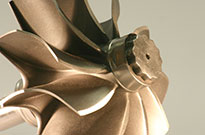 Close Toleracne, High Production Machining
Proven track record of holding tight tolerances on large volumes of parts.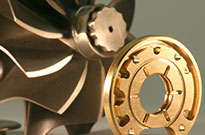 Capacity and Adaptability
A history of successfully creating project and part specific machinery, resulting in an increase in production and a decrease in costs.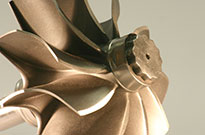 Secondary Processes
Strategic location in California's Inland Empire where Dial enjoys long standing, close relationships with specialty process shops.
Expertise in turning, grinding, milling, drilling, lapping, honing, and coining of:
Tool Steel
Low and Mild Carbon Steel
Brass
Powdered Metal
Stainless Steel
Aluminum
Castings
Titanium
Plastics
Ceramics
Inconel
Production of component parts for the following products:
Turbocharger
High speed spindles
Fuel injection systems
Electric generators
Automotive engines
Aircraft components
Hydraulic fluid systems
Control Valves
Electrical Armature Shafts
Renewable Energy