Why Clients Choose Dial Precision
Dial Precision unique ability to create custom machinery and processes specific to our customer's specialized production.
Speciality
Long run production where cost, quality, and on time delivery are provided.
Tolerances
We are unique in holding tolerances to +/- 0.00005" in production runs exceeding 1500 parts per day.
Certification
ISO 9001:2008 Compliant
Serving
Currently Serving North and South America, Europe, Japan, and China.
Dial Precision's Facility
30,000 square feet of manufacturing space strategically located in California's Inland Empire.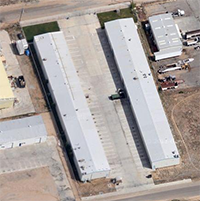 Satisfied Clients Include:
International Technology Corporation
Hartzell Engine Technologies
Hartzell Propeller
Whitaker Controls
Induction Technology Corporation
Excellon Spindle
QPC (Laguna)
Space Ordinance Systems
Fairchild Aeronautical
Altuna Gear
Robinson Helicopter
Turbonetics
Havoc Motorcycles
Industrial Parts Depot
Aloha Titanium